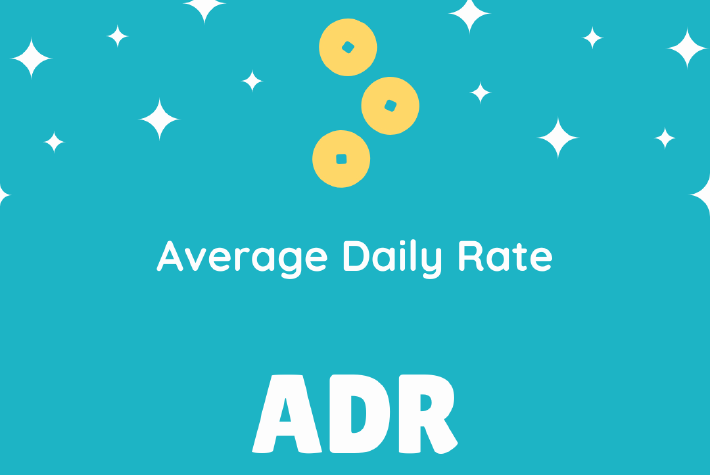 What is the Average Daily Rate (ADR)?
The average daily rate (ADR) is a popular metric in the hospitality industry used to indicate the average revenue per occupied room on a given day.
The average daily rate is one of the key performance indicators (KPI) in the hotel industry.
Average daily rate (ADR) forecasts are often used to demonstrate the viability of a potential hotel investment, whereas past ADR is often looked at during a hotel business acquisition.
Why is the Average Daily Rate (ADR) important?
The average daily rate (ADR) is an important indication on how the hotel's room rental business is performing.
It is important to note that rental of rooms is not the only revenue stream a hotel business has.
Hotel managers seek to increase ADR by focusing on pricing strategies. This includes up-selling, cross-selling, and offering complimentary services.
In general, the higher the Average Daily Rate, the better.
Calculating the Average Daily Rate (ADR) for Your hotel
The average daily rate is calculated by taking the average revenue earned from rooms and dividing it by the number of rooms sold.
It excludes complimentary rooms and rooms occupied by staff.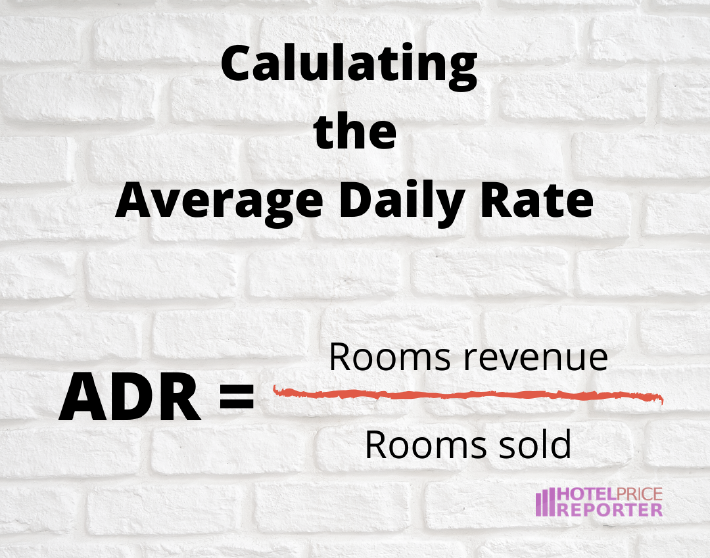 N.B. To calculate the ADR for your hotel now, you can use our free on-line calculator.
Average Daily Rate (ADR) - a working example
Hotel A has a total of 30 rooms available for sale.
Today, only 20 of those rooms are occupied.
All of the rooms sold were sold at different prices. Each guest is paying a price in the range between $200 and $280 for the night.
The total room revenue for the night was $5,000.
If a hotel has $5,000 in room revenue and 20 rooms sold, the ADR would be $250 ( $5000 / $100 ).
Rooms used for in-house use, such as those reserved for hotel employees are excluded from the calculation.
What the Average Daily Rate (ADR) shows, and what it doesn't
The ADR only looks at the room rental revenue stream with charges incurred during the booking process. Complementary services a hotel may charge post-arrival, such as dry cleaning, premium TV, would not be included in the ADR.
Additionally, the average daily rate (ADR), does not take into account income received for non-refundable rooms when the guest doesn't show, nor does it consider the distribution-related expenses such as OTA commissions.
An ADR viewed in isolation, does not offer a full picture of the hotel business. A property's ADR may increase as a result of price increases, however, if this comes at the expenses of falling occupancy numbers, then the total revenue will be lower.
Average Daily Rate, is best looked at together with other important KPI metrics, such as occupancy rate and RevPAR to get a better picture of the hotel business.